When your license was purchased, a subscription was also set up with a recurring annual billing schedule. This article explains how to check and change these settings
When you purchased a MASS software license, in addition to paying for the initial term, you also agreed to be billed at the ongoing renewal rate. You can remove your consent for future charges by following the procedure outlined on this page.
Note regarding how we store information
We do not store or otherwise have access to your credit card information. This is all handled through a secure third party solution with careful integration between the website and future payments handled through secure tokens. The MASS website only received confirmation from the bank when payments are received and processed, with all credit card details stored by the bank itself, with the exception of the last 4 credit card digits which may appear on the website under your account to differentiate payment methods.
Why you might want to leave Auto Renew turned on
When a license expires and is not immediately renewed, all users with licenses under this account will experience software access interruptions. You will also lose eligibility to renew at the discounted rate if a license expires without being renewed.
You will be notified before a subscription is renewed and be sent a paid invoice (receipt) upon successful renewal.
How to turn off Automatic Subscription Renewals
Begin by navigating to your subscriptions page, available under your account settings. You can navigate here from any page by first hovering over the account in the top menu, then select "My Subscription" from the drop-down menu.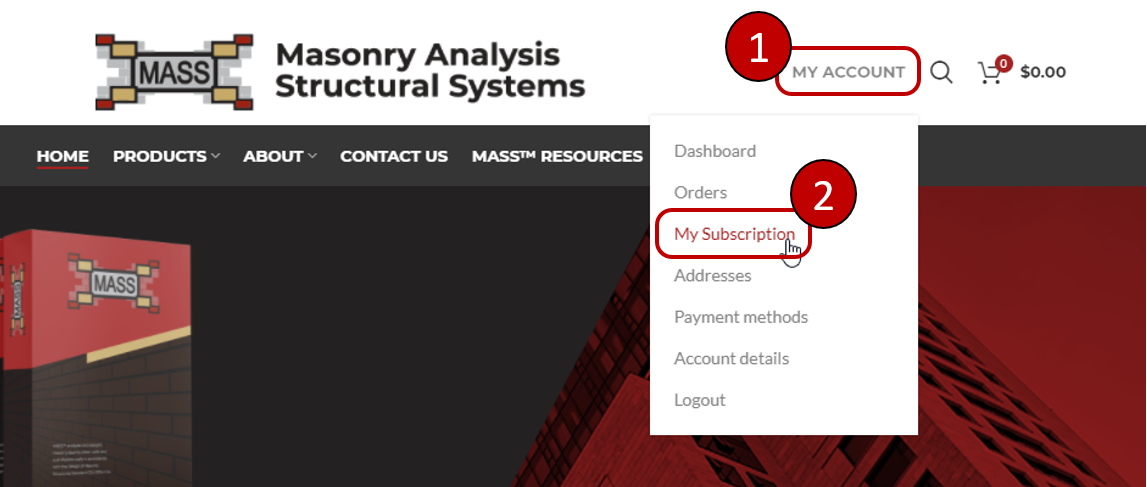 You can also navigate here by clicking on the subscription side menu item from your main account page. To change settings for a particular subscription (most users will only need to carry one, more on that here), click on the View button to the right of the subscription information.

Once a subscription has been selected, the option for it to auto-renew using the same payment method can be disabled by clicking on the toggle switch beside the "Auto renew" line item.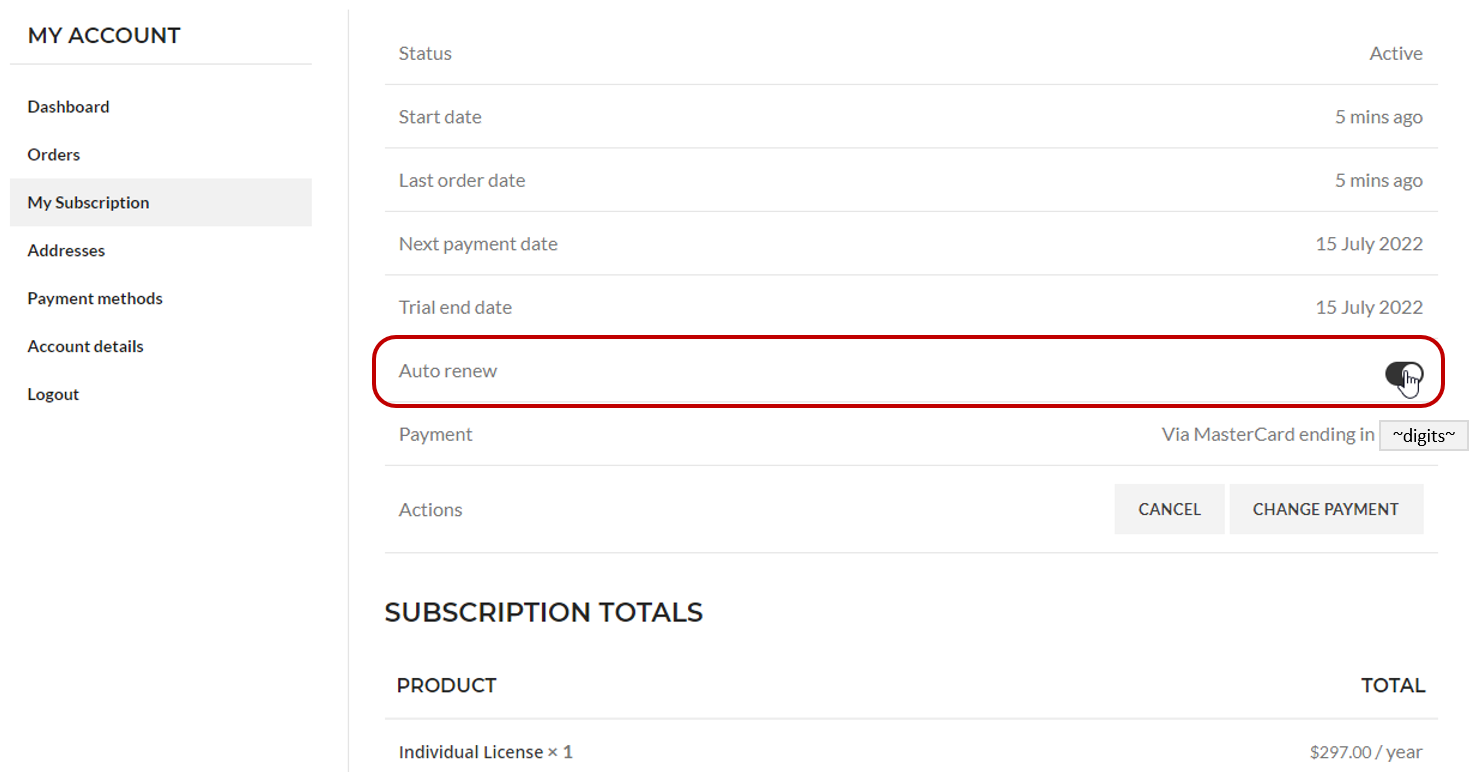 Note that you do not need to click else where to update the page. Toggling the switch immediately processes the change.
To confirm that the subscription is no longer set to automatically renew, note the "Payment" information directly beneath, which will switch to "Manual renewal", as seen below:

All subscriptions set to "Manual Renewal" will be set to expire upon reaching the end of the current license term.
Any Questions?
Please do not hesitate to contact MASS technical support with any questions or concerns related to purchases or renewals. We are available to help and are more than happy to field all questions to make sure you feel comfortable with the settings listed under your account.